God is holding back the prophetic hands of time for you oh sinner, hoping that you'll get saved!
"The Lord is not slack concerning his promise, as some men count slackness; but is longsuffering to us-ward, not willing that any should perish, but that all should come to repentance." —
2nd Peter 3:9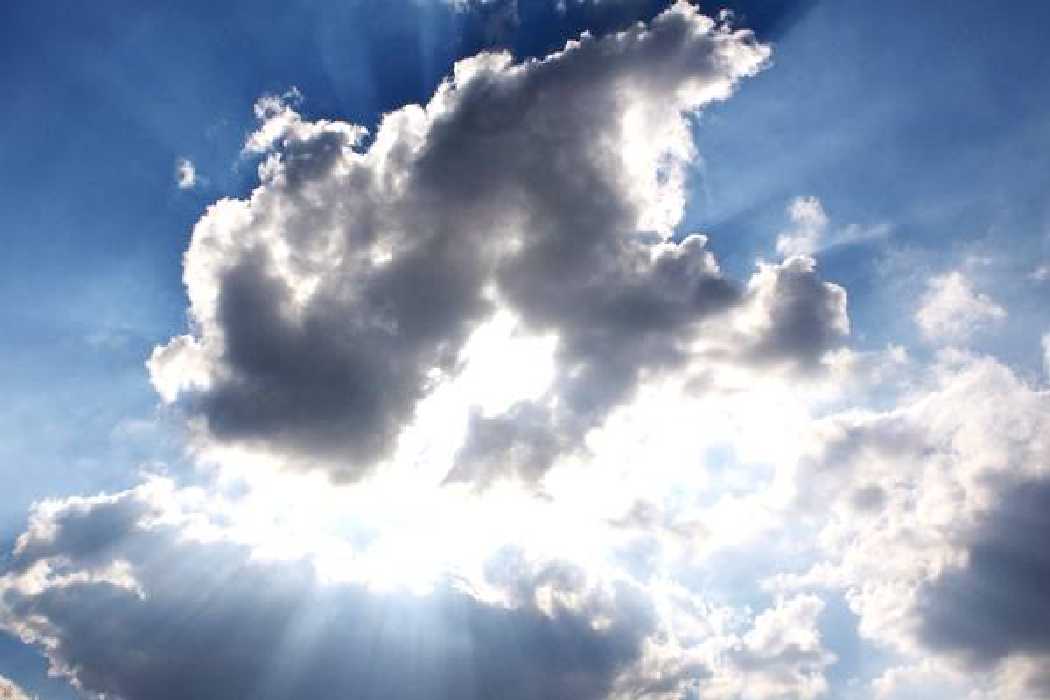 The Bible teaches us in 2nd Peter 3:9 the attitude and mindset that every believer should have concerning the Rapture. The Bible says that God is not slack concerning His PROMISE, as some men wrongly judge of Him; but rather, God doesn't want anyone to perish in their sins and go to Hell. It is easy to misjudge God, which is why Proverb 3:5-7 tells us not to lean unto our own understanding; but rather, trust in the Lord with all our heart, for He knows all. My Lord knows the way through the Wilderness, all I have to do is follow.
The only thing preventing the Rapture is souls that haven't been reached for Christ yet. Thus, soul-winning ought to be the very top priority of every Christian believer today. While we eagerly await the Rapture, let's reach as many lost sinners for Christ as possible with the glorious gospel. The entire reason why God hasn't returned yet, the only reason, is because God knows there are more people who are going to get saved. Think about that for a moment. God has chosen to hold back the hands of time in His longsuffering and love, because He desires for more people to get saved. What an awesome God!
If you are not saved friend, God is waiting for you. The Rapture is only being delayed for you, because God loves you so much. God is holding back the bus, loaded with passengers going to Heaven; but He is hoping for you to join Heaven's angel band on those distant peaceful shores. What are you waiting for... ALL ABOARD!!!
God told Abraham that if only 10 righteous (saved) people could be found in Sodom, that He would spare the city from divine judgment and utter destruction. Abraham couldn't find them. God knew this before Abraham ever began to search diligently for anybody who was saved in Sodom. God refused to destroy the righteous with the wicked. This is one big reason why we know that the Church will not go through the horrifying Tribulation Period, when God shall pour out His fury upon the inhabitants of the earth. Every believer will be Raptured (i.e., "caught up" as 1st Thessalonians 4:17 teaches). Most churches today are ruptured.
2nd Peter 3:9 tells us that the only thing preventing the Lord's return is lost sinners who have yet to be saved. God is holding back the hands of time waiting for you oh sinner, if you are not saved, to come to Christ Jesus for salvation. Thus, since soul-winning is the only reason why God hasn't returned yet; we ought to be soul-winning by preaching the redeeming Gospel of Jesus Christ, which is the power of God unto salvation to everyone that believeth (Romans 1:16).
No one came to Christ during the 120-years that Noah preached. No one came to Christ in the city of Sodom, because they had no preacher of righteousness. Jesus said that Sodom would have repented had they seen the miracles which He performed in Capernaum.
Matthew 11:23, "And thou, Capernaum, which art exalted unto heaven, shalt be brought down to hell: for if the mighty works, which have been done in thee, had been done in Sodom, it would have remained until this day."
It is clear from the teaching of 2nd Peter 3:9 that the Lord hasn't returned yet because He desires for all men to come to repentance unto salvation.
Sodom would have repented if they'd had the blessings that we have today, There were no printed Bibles at the time of Sodom. We are blessed to have modern printing presses today, so that the Word of God can be mass-produced for all people to read and study. Yet, so many people reject the Bible. We have the completed Word of God. Amen and amen!
There are some wonderful truths to be gleaned from this precious passage of Scripture:
First, the Lord Jesus PROMISES that He will return. The coming Rapture is a solemn PROMISE from our Wonderful Savior! Repeatedly throughout the Bible we are comforted that God does not, and cannot lie.
Titus 1:2, "...God, that cannot lie, promised..."

Judges 2:1, "...I will never break my covenant with you."
Second, we see evidence of the great heart of God in 2nd Peter 3:9, Who is not willing for any to perish. God desires even for the most wicked and hopeless human being to be saved. No one is beyond hope with God...
Isaiah 59:1, "Behold, the LORD's hand is not shortened, that it cannot save; neither his ear heavy, that it cannot hear: But your iniquities have separated between you and your God, and your sins have hid his face from you, that he will not hear."
God wants all to be saved. The Bible is clear in Isaiah 59:1-2 that it is only men's sins that hinder them from coming to Christ for salvation. Jesus clarified this truth in John 3:20, "For every one that doeth evil hateth the light, neither cometh to the light, lest his deeds should be reproved"; and again in John 6:40, "And ye will not come to me, that ye might have life."
Third, the only thing preventing the Lord's return is God's desire for more people to get saved, for this was the entire reason that Christ came into the world...
Luke 19:10, "For the Son of man is come to seek and to save that which was lost."

1st Timothy 1:15, "This is a faithful saying, and worthy of all acceptation, that Christ Jesus came into the world to save sinners; of whom I am chief."
If you are unsaved, please know that God has held back the hands of time for you oh sinner, desiring for you to get saved. God is waiting for the very people who mock and scoff at Him (challenging if He will return) to be saved.